Kojoseon Dynasty (BC 2333~108)
A nation which has an independent organization responsible for penal code execution
Ransom system replacing punishment
Buyeo Dynasty (BC 425~494)

Release of inmates when' Yeong-go(a national festival)'is held
Builds and uses a unique round-typed prison
Shilla Dynasty (BC 57~935)

practices amnesty system
public office working for criminal administration-left, right public office
Baekje Dynasty (BC 18~660)

practices amnesty system
opportunity of double trials for felonry - review system
public office responsible for penal rules and prisons Jojeongjwapyoeng
Koryeo Dynasty (918~1392)

Independent penal code facility - Jeonokseo
5 penal system - flogging, lashing, penal servitude, banishment and capital punishment
Triple review system for death-row convicts, a system of explanation by three persons for suspects
System which provides vacation for detained prisoners - Bobangje
Chosun Dynasty (1392~1910)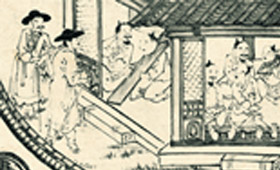 Compiles and organizes laws and rules including the Joseon Code - based on rule of law
Death penalty' extended to exile punishment
Codification of standards and procedure of and how to use implements of punishment - prevents abusive punishment
Since the Kabo Reform of 1894

Establishes prison rules - arranged for modern imprisonment execution law
1898

Establishes detailed imprisonment
Detainee's works, writing letters, reception, pay - sets up treatment standards for inmates
⇒ failed by the Japanese colonial rule
Period of the Japanese colonial rule of Korea.

Japanese imprisonment law applied to the domestic law.
Promotes extension of facilities ⇒used for the Japanese colonial rule resulting in abused human rights of inmates.
1912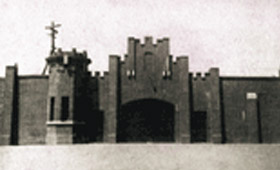 Kyeongseong prison was the first modern correctioanl facility which accommodated long term prisoners.
1914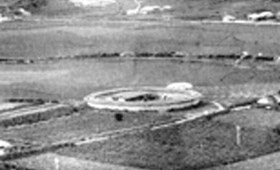 Ok, a traditional detention camp, had circular shape fence symbolizing the hope that prisoners improve for themselves.
Under the US military administration

Introduces advanced corrections systems like Good Time System ⇒ little fruition due to time limits
1948

Establishes the Korean Government
1950

Enacts penal code - base for democratic corrections ⇒ breaks out the Korean War - frustrated
1955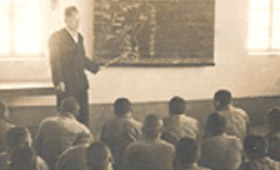 literacy education for inmates
1955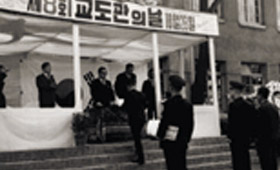 the 8th day of prison officers
1960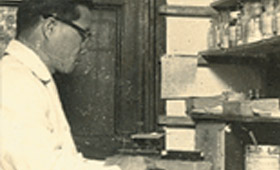 Rapidly economic development - Miracle of Han River
Continuous construction and reconstruction of corrections facilities
11 time-revisions of penal code ⇒ leaps towards advanced corrections
Pharmacy (Masan prison)
1975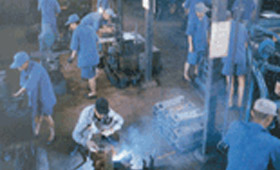 Vocational training (Daejeon prison)
1980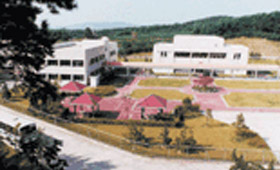 Opens Cheonan open correctional institution
1988

Allows for prisoners to write, read newspapers and watch TV
Builds open correctional institution and women correctional institution - diversified in corrections facilities
1989

Three-shift system for night duty
1999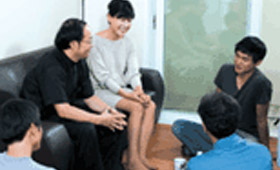 Introduces family meeting house for inmates and their family
2003

2006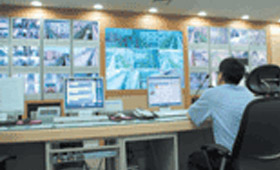 Extended space per prisoner
Four-shift system for night duty
Free reception without staff involvement 2006. 10 -Opens Pohang correctional institution
Introduces domestic first electric security system
2008

launches Korea Correctional Service of the Ministry of Justice
2009

Extends convenient facilities for the disabled / Enhances living conditions
Opens Hwaseong correctional institution for vocational training
Introduces tele medical care system
2009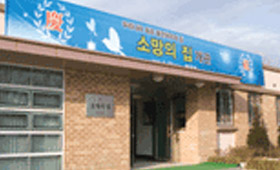 Opens Halfway house (the house of hope)
2010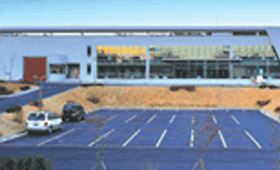 Opening of Somang Correctional Institution
2010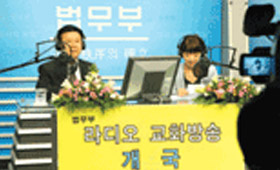 Opening of the Prison Radio Broadcasting Network
2011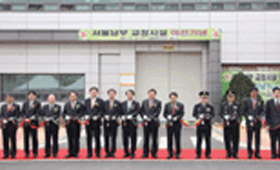 Transfer of Seoul Nambu Correctional Institution
2011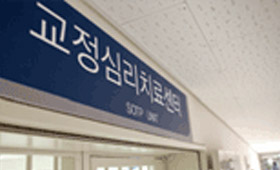 Opening of Reformation Psychological Treatment Center
2011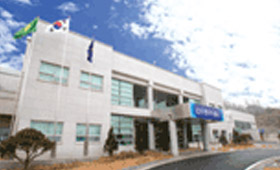 Opening of Yeongwol Correctional Institution
2012

Opens Comprehensive Reformation Center for Disabled Inmates, the Mental Health Center
2013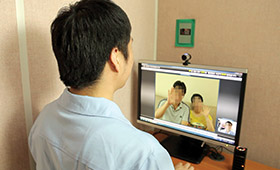 Implements Internet video visit
2014

Conducts Intensive Personality Education
2015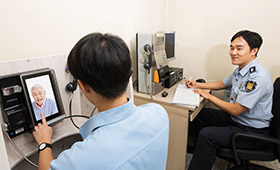 Implements Smart phone visit
2016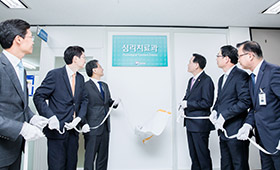 Opens Psychological Treatment Division
2017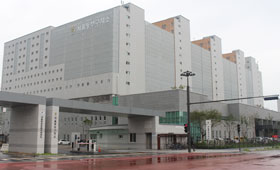 Transfer of Seoul Dongbu Detention Center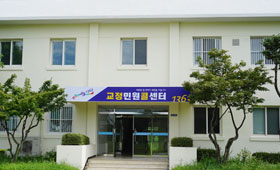 Opens Correctional Service Call Center