Classification

In case that a sentence is finalized, a treatment degree is decided through scientific classification screening and inmates are transferred to relevant correctional institutions according to an individual treatment plan.
Classification Review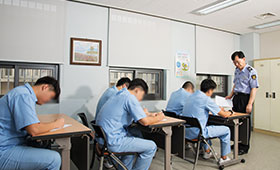 The classification review consists of the classification research that looks into individual inmate's personal information and the classification examination that conducts personality, intelligence and aptitude test. Inmates are classified in different treatment levels for facilities, custody and work. In addition, regular and irregular reviews are carried out through their prison terms to adjust the treatment levels according to the degree of improvement of the inmates.
Correctional Recidivism Prediction Index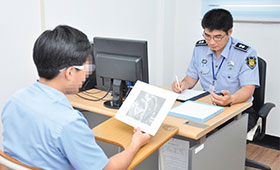 In order to prevent recidivism and promote efficient accommodation of inmates, Korea Correctional Service introduced an advanced classification system. Furthermore, it developed a Correctional Recidivism Prediction Index(COREPI) which categorized inmates into five levels to analyze the possibility of second conviction of inmates in an early stage.